No Comments
Porsche 911 Classic Club Coupe sold for record price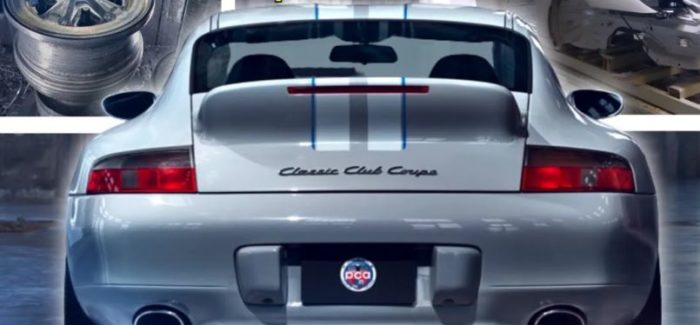 The Porsche 911 Classic Club Coupe recently made headlines with its staggering sale price of 1.2 million US-Dollar. This exceptional vehicle was meticulously restored over a period of two and a half years by the experts at Porsche Classic. Originally a used 911 Carrera (Type 996) from 1998, it was transformed into a unique masterpiece for the Porsche Club of America.
The auction took place during the 75th anniversary celebration of Porsche Cars North America at the Porsche Experience Center in Atlanta, USA. The event featured a total of 75 rare and coveted Porsche models up for grabs. Private owners contributed notable collectibles, including a 904 Carrera GTS from 1964, a 962 from 1984, and a 911 SC "Safari" Rally from 1980.
Inspired by previous Porsche models, the 911 Classic Club Coupe incorporates elements from the 911 Sport Classic (997) and the yet-to-be-released 911 Sport Classic (992). It sports a distinctive Sport Grey Metallic exterior with light grey and blue accents, a double-dome roof, Fuchs rims, and a fixed rear spoiler reminiscent of the iconic 911 Carrera RS 2.7 from 1972.
Beyond its striking appearance, the vehicle has been upgraded with a powerful 3.6-liter engine, chassis, and brakes sourced from the second-generation 996 GT3. This remarkable sale highlights the enduring allure of classic cars and the remarkable craftsmanship of Porsche Classic.
Today's Other Videos: