No Comments
New 2024 Audi A6 A7 S6 and S7 Revealed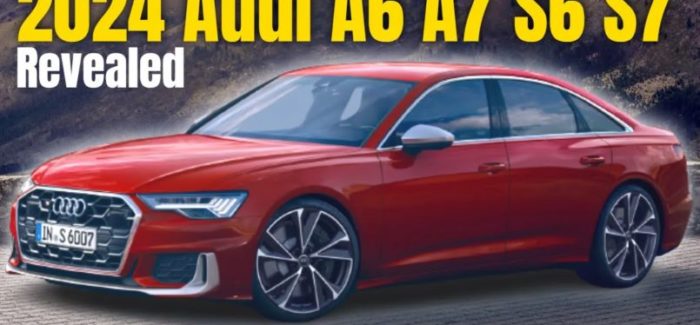 The upcoming 2024 Audi A6 and A7 models are set to captivate automotive enthusiasts with a range of updates. While these changes may be subtle at first glance, they encompass revised styling elements, fresh wheel designs, and an array of new standard features. These enhancements are not limited to the A6 and A7 alone; they also extend to the high-performance S6 and S7 variants, as well as the versatile A6 Allroad. Buckle up as we take a closer look at what Audi has in store for its mid-size luxury offerings.
In terms of powertrain offerings, the 2024 A6 and A7 models are expected to maintain their existing lineups. The A6 will continue to be available with a turbocharged 2.0-liter inline-four engine, delivering a spirited 261 horsepower. For those seeking even more power, an optional turbocharged 3.0-liter V-6 engine, generating an impressive 335 horsepower, remains on the table. The A7, on the other hand, comes standard with the V-6 engine, while the S6 and S7 boast a more potent turbocharged 2.9-liter V-6, packing a punch with 444 horsepower.
As the release of the 2024 Audi models draws near, automotive enthusiasts eagerly await more details, including U.S. pricing, equipment packages, and EPA ratings. With the promise of enhanced styling, advanced features, and exhilarating performance, the upcoming A6 and A7 models are poised to elevate the driving experience to new heights. Stay tuned for the latest updates as we delve deeper into the world of Audi's 2024 lineup.
Today's other videos: