No Comments
Canoo American Bulldog Electric Pickup Truck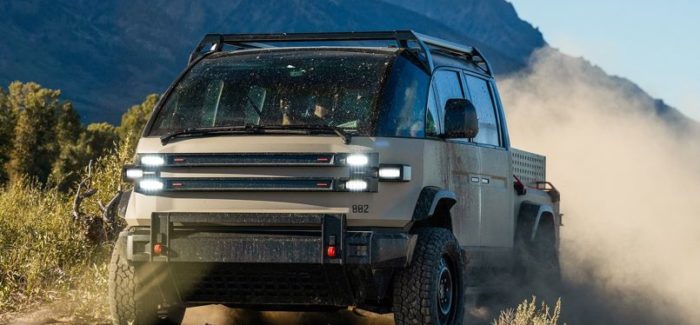 The Canoo American Bulldog is a new electric pickup truck introduced by Canoo Technologies, a high-tech advanced mobility company. Unveiled on November 10, 2023, the American Bulldog is a derivative of the Screaming Eagle, a model that was previously delivered to the U.S. Army for extensive testing in 2022. The development of the American Bulldog builds upon Canoo's rapid product development and real-world testing experience.
While specific technical specifications of the American Bulldog have not been detailed, it is expected to have similarities to the standard Canoo Pickup. The American Bulldog's design is tougher and features a military theme, indicating a robust and rugged construction suited for challenging environments.
The American Bulldog marks a significant shift in Canoo's manufacturing plans. Initially, the company planned to manufacture in the Netherlands but later moved its operations to Arkansas, with future plans to produce vehicles in Oklahoma.
Tony Aquila, Canoo's CEO, describes the American Bulldog electric pickup as a representation of loyalty and courage, embodying the American spirit and innovation. This vehicle signifies Canoo's commitment to developing advanced electric vehicles that cater to the evolving needs of the automotive market.
Today's Other Videos: