No Comments
Bugatti Bolide Carbon Fiber Monocoque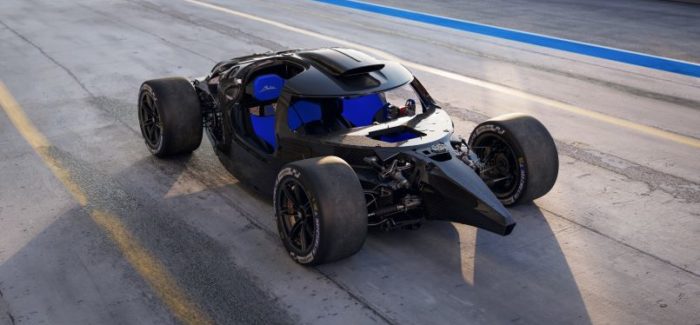 Motorsport's illustrious history intertwines seamlessly with Bugatti's legacy, spanning over a century of relentless pursuit of success and innovation. This enduring relationship has been on display since 1920 when the Type 13 clinched Bugatti's maiden victory at the esteemed Grand Prix de la Sarthe.
In the high-octane world of track-only hyper sports cars, where power, precision, and performance reign supreme, one often overlooked yet crucial aspect is safety. In this realm, the Bugatti Bolide stands as a testament to cutting-edge engineering, boasting an innovative carbon fiber monocoque meticulously crafted to meet the stringent requirements set forth by the Fédération Internationale de l'Automobile LMH and LMDh, the very same standards governing Le Mon race cars.
For a hyper sports car that draws inspiration from the rich tapestry of motorsport greatness, safety considerations like rollover protection take center stage. One particularly demanding litmus test imposed by the FIA involves subjecting the car's A-pillar to a formidable 7.5-ton load. The criteria for success are uncompromising: the maximum deflection at the point of load application must not exceed 50 millimeters, and any structural failure within a 100-millimeter radius of the impact point is strictly forbidden. This stringent evaluation allows for the presence of minor, localized cracks at the point of impact. However, when the Bolide underwent this rigorous examination, it emerged unscathed, defying expectations. The structural integrity inherent in its monocoque design, especially in the angle of the A-pillar and its cross-sectional composition, combined with the use of cutting-edge materials, ensured that no cracks marred its performance.
The Bolide's unyielding character sets it apart in the hyper sports car pantheon. Propelled by the legendary W16 engine, it unleashes a staggering 1,600 PS at 7,000 rpm, accompanied by a formidable 1,600 newton meters of torque, available from as low as 2,250 rpm. With a svelte dry weight of a mere 1,450 kilograms and the ability to generate nearly 3,000 kilograms of downforce at maximum velocity, the Bolide offers an electrifying, dynamic, and track-centric driving experience that truly defies convention.
Today's other videos: