No Comments
12/05/2022 DPCcars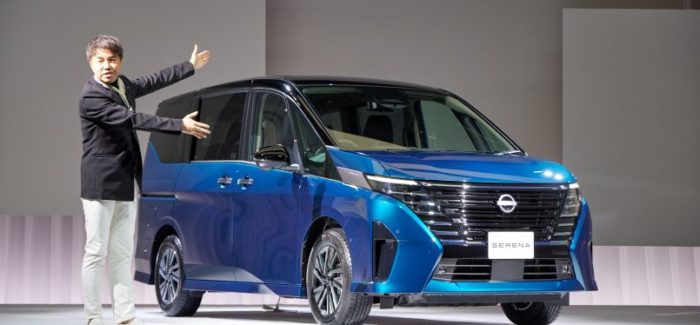 Nissan today announced the launch of the fully-revamped Serena in Japan. Sales of gasoline-powered models will start this winter, and e-POWER models are to start in spring.
Since its launch in 1991, the Serena has always been in close touch with the changing forms and need of families. With the concept from the beginning being "Big, Easy, Fun", the all-new Serena is equipped with spacious seating, convenient utilities and the latest in cutting-edge technologies.
The gasoline version uses a 2.0-liter naturally aspirated engine with 150 horsepower and 148 pound-feet of torque offered with or without all-wheel drive and a CVT. There's also a hybrid e-Power model (2WD only) with a new and quieter 1.4-liter engine producing 98 hp and 91 pound-feet of torque. Combined with the electric motor, the total system output is 163 hp and 232 lb-ft pound-feet of torque.
Pricing starts at 2,768,700 yen which is about $20,000 for the base gas model and rises to 4,798,200 yen which is about $34,700 for the e-Power Luxion.
Today's Other Videos: