No Comments
11/27/2022 DPCcars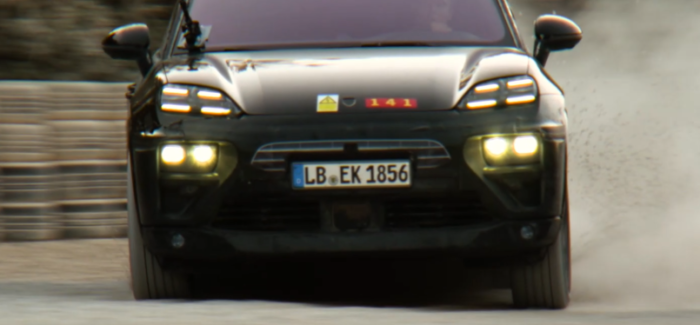 Here is a short clip of the new 2024 Porsche Macan EV being developed. As previously reported, the Macan electric will ride on the new Premium Platform Electric co-developed with Audi. The most potent version will have as much as 603 horsepower and more than 738 pound-feet of torque from a dual-motor configuration with all-wheel drive. The PPE Platform is also being engineered for a rear-wheel-drive specification with a single electric motor mounted at the back.
Other confirmed details for the electric Macan include a rear-mounted electronic locking differential and an increase of 15 percent for the steering angle to make the vehicle more maneuverable. For the same reason, there's also rear-wheel steering at up to five degrees that works at speeds below 50 mph (80 km/h).
As a final note, it should be mentioned the ICE and EV Macans will peacefully coexist for a number of years before the former will be discontinued.
Today's Other Videos: