No Comments
New 2024 Lamborghini Revuelto Production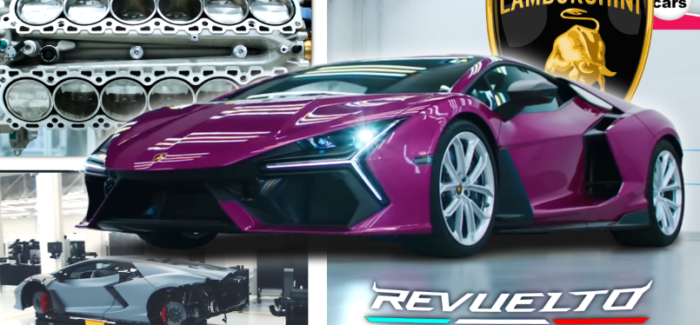 The Lamborghini Revuelto, a groundbreaking plug-in hybrid supercar, masterfully combines iconic designs from past models with cutting-edge technology to create a unique driving experience. Drawing inspiration from the Murcielago's imposing snout, the Diablo's voluptuous haunches, and the Countach's scissor doors and wedge profile, the Revuelto is a true tribute to its predecessors.
Under the hood, the Revuelto features a mid-mounted V-12 engine and three electric motors, generating a jaw-dropping 1001 horsepower. This exceptional power output not only surpasses any previous Lamborghini but also outshines the 986-hp Ferrari SF90 Stradale, making the Revuelto the most powerful plug-in hybrid on the market. Lamborghini estimates that the Revuelto can accelerate from 0 to 62 mph in just 2.5 seconds and achieve a top speed exceeding 217 mph.
Inside, the Revuelto's cabin boasts a futuristic, spacecraft-like aura, with seating for two as the 12-cylinder engine occupies the area where rear seats would typically reside. The vehicle offers increased headroom and legroom compared to the Aventador and provides ample storage space for a golf bag behind the seats and two carry-on suitcases in the frunk.
The Revuelto's interior is also rich in digitalization, featuring an 8.4-inch infotainment touchscreen that controls various vehicle functions, including climate control. A 9.1-inch screen on the passenger-side dash displays information such as speed, drive gear, and torque distribution, while a third 12.3-inch display handles gauge-cluster duties. Wireless Apple CarPlay and Android Auto come standard in the Revuelto.
With a starting price of $890,000, the Lamborghini Revuelto is a testament to the fusion of elegance, power, and innovation. This remarkable supercar not only pays homage to its storied lineage but also sets the stage for the future of high-performance automobiles, showcasing the potential of plug-in hybrid technology in the world of luxury supercars.
Today's Other Videos: