No Comments
Kevin Hart Car Collection at the Los Angeles Auto Show 2023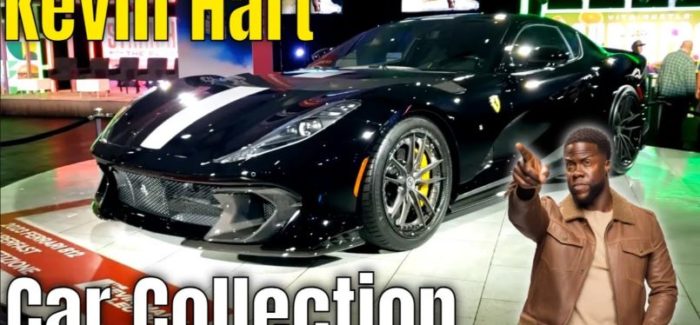 The 2023 Los Angeles Auto Show featured an extraordinary exhibit: the Kevin Hart Car Collection. This event marked the first public display of Kevin Hart's personally curated collection of vehicles, aptly named the Kevin Hart Kollection. As a renowned car enthusiast, Hart showcased 11 of his custom-built favorites, offering attendees a unique glimpse into his automotive passion.
Held from November 17th to November 26th, the Los Angeles Auto Show provided a perfect setting for the unveiling of this remarkable collection. The selection of vehicles on display was a testament to Hart's diverse taste in automobiles. It included classic muscle cars, known for their raw power and iconic designs, alongside sleek, modern Ferraris, representing the pinnacle of automotive engineering and luxury.
Each of the 11 vehicles showcased was custom-built according to Hart's specific preferences, reflecting his personal style and his deep appreciation for automotive craftsmanship. The collection not only highlighted the individuality of each car but also illustrated Hart's broad interest in different types of vehicles, from the nostalgia-inducing muscle cars to the contemporary elegance of late-model Ferraris.
The Kevin Hart Kollection's debut at the Los Angeles Auto Show was a significant moment for car enthusiasts and fans of Hart alike. It allowed the public to experience firsthand the culmination of Hart's passion for cars, offering an insight into the personal tastes of one of the most well-known figures in entertainment. This display was a rare opportunity for visitors to engage with a unique blend of automotive history and celebrity, creating a memorable highlight of the 2023 Los Angeles Auto Show.
Today's Other Videos: