No Comments
Aston Martin DBS 770 Ultimate Revealed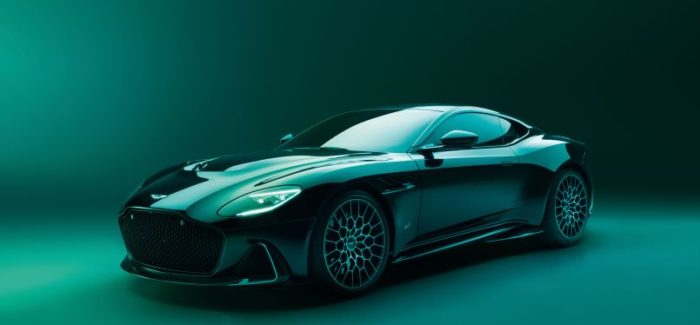 Aston Martin has unveiled the DBS 770 Ultimate, the most powerful and fastest DBS model yet. This ultimate luxury and performance vehicle boasts a quad-cam 60-deg 5.2-litre V12 engine that delivers 770PS at 6500rpm and 900Nm of torque from 1800rpm to 5000rpm. With this powerhouse engine, the DBS 770 Ultimate can reach a top speed of 211mph.
The car is available in both Coupe and Volante form, with a limited production of only 300 Coupes and 199 Volantes, all of which have already been sold. The DBS 770 Ultimate is also equipped with a unique transmission calibration, Carbon Ceramic Braking system, a solid mounted steering column, and an Adaptive Damping System, which provide a truly connected driving experience.
Not only is this car a powerhouse on the road, but it also boasts a bold and unique design that amplifies its assertive aesthetic.
The car's release is highly-anticipated and it is expected to be a hit among luxury car enthusiasts. This is the ultimate driving machine for anyone who wants to experience the ultimate luxury and performance.
Today's Other Videos: