No Comments
12/19/2021 DPCcars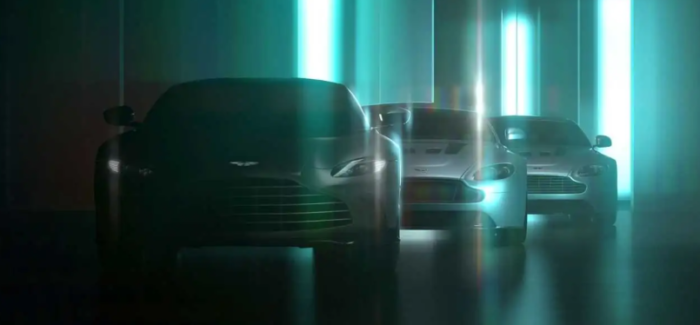 has released a fresh teaser image of what could go down in history as its final V12-powered road car, unless there will be one-offs separate from the Vantage, which actually seems likely. Shown alongside its predecessors, the flagship version is wearing a new grille with horizontal slats, flanked by vertical air intakes. A prominent front spoiler lip is also noticeable, presumably as part of a larger aerodynamic package.
Based on the same, yet-to-be-confirmed source, the car will have a full carbon fiber body to shave off weight and the plan is to make only 299 examples. If the source is accurate, the world premiere is scheduled to take place in March 2022, although that seems too late since this is already the second teaser released by AM in December.
As a final note, it's worth mentioning the Aston Marin models powered by V12 and other lesser combustion engines, could still live past 2030. In a shareholder report published back in March, CEO Tobias Moers said gasoline-fueled vehicles restricted to the track will account for five percent of the company's annual production output from the end of the decade.
Today's Other Videos: