No Comments
09/11/2022 DPCcars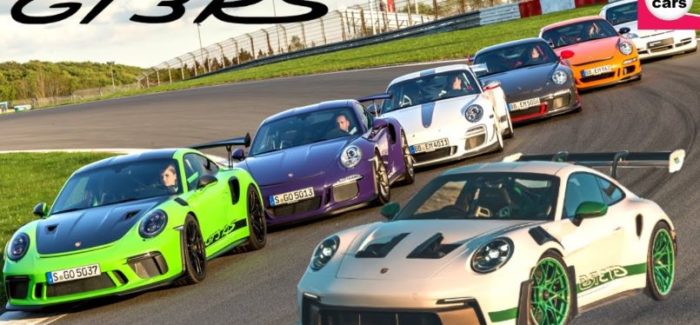 Porsche 911 GT3 RS Generations Featuring: Porsche 911 GT3 RS 996 Porsche 911 GT3 RS 997.1 Porsche 911 GT3 RS 997.2 Porsche 911 GT3 RS 991.1 Porsche 911 GT3 RS 991.2 2023 Porsche 911 GT3 RS 992.
The Porsche 911 GT3 is a high-performance homologation model of the Porsche 911 sports car. It is a line of high-performance models, which began with the 1973 911 Carrera RS. The GT3 has had a successful racing career in the one-make national and regional Porsche Carrera Cup and GT3 Cup Challenge series, as well as the international Porsche Supercup supporting the FIA Formula 1 World Championship.
The 992 GT3 RS was announced in August 2022. It features tremendous changes over the 992 GT3 of a particularly aerodynamic nature, resulting in maximum downforce of 860kg of downforce at 285kmh, a two-fold increase over the 991.2 GT3 RS, and 409kg of downforce at 200kmh.
Today's Other Videos: