No Comments
04/24/2022 DPCcars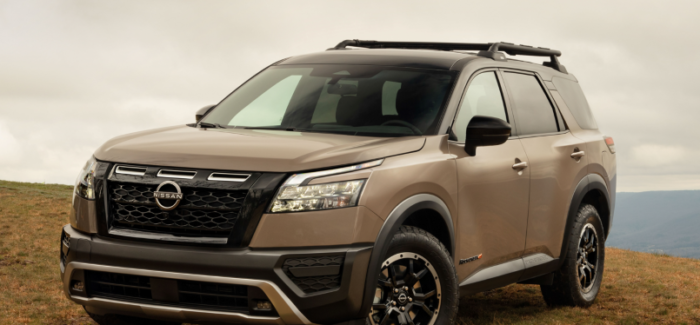 Just one year after the introduction of the all-new Nissan Pathfinder SUV, the new, bolder, off-road-inspired 2023 Pathfinder Rock Creek joins the Nissan lineup. Offered in four-wheel drive only, Pathfinder Rock Creek is designed for buyers seeking a higher level of fun and adventure, without compromising the family comfort and conveniences of other Pathfinder grade levels.
"The 2022 Pathfinder was all about a 'return to rugged,' and the Pathfinder Rock Creek takes that spirit even further," said Michael Colleran, senior vice president, Nissan U.S. Marketing and Sales. "From the urban jungle to the natural beauty that can be reached within minutes from the city, Pathfinder Rock Creek has both the style and hardware to create an adventure just about anywhere."
2023 Pathfinder Rock Creek also offers increased available horsepower (295 hp versus 284) and torque (270 lb. ft. versus 259) over the standard grades when using premium fuel, due to revised fuel mapping.
The new Rock Creek, along with the complete 2023 Pathfinder lineup, is scheduled to go on sale in late summer 2022.
Today's Other Videos: