No Comments
02/27/2022 DPCcars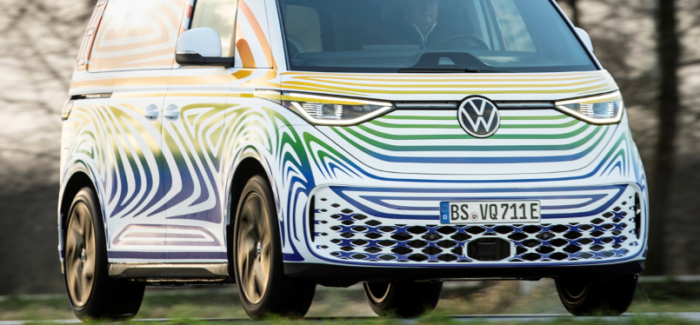 A generous interior developed according to a fundamental principle that has been continuously perfected over seven decades: maximum use of minimal space. Accompanied by short body overhangs, balanced weight distribution, a low centre of gravity and rear-wheel drive – these are the elements that have set the original apart in this class since 1950. Available in the future as fully electric versions based on the modular electric drive matrix, in the form of the ID. Buzz and ID. Buzz Cargo.
The electric van's motor produces 204 horsepower and 221 pound-feet of torque from a 77.0 kilowatt-hour battery – figures that match the ID.4.
Acceleration from zero starts strong and tapers off quickly as the torque wave starts to run out. But for anyone getting into the Buzz from a lifetime of driving a combustion-powered vans, this should be a happy upgrade.
Official charge times and EPA-rated range will come months from now, and nobody from the company dared to make a concrete prediction on either. Given the ID.4's 249-mile range, the Buzz pulling off something over 200 doesn't feel outrageous.
Today's Other Videos: