No Comments
02/07/2021 DPCcars Videos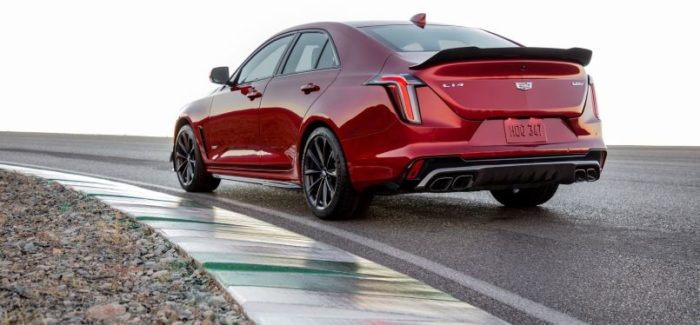 The 2022 Cadillac CT5-V Blackwing and CT4-V Blackwing represent the pinnacle of Cadillac performance and craftsmanship, leveraging championship-winning racing heritage to create the most track-capable Cadillacs ever, while continuing to set new standards for luxury and comfort.
Leveraging a Cadillac racing history that began in 1949 and has seen sustained success over the last two decades, the V-Series Blackwing models were developed with driver engagement and performance at the top of mind.
"V-Series Blackwing stands for the very highest level of execution from Cadillac and offers a distinctly American vision of performance: incredible power and luxurious craftsmanship, with absolutely zero compromise," said Brandon Vivian, executive chief engineer, Cadillac. "We looked to our championship-winning racing heritage and brought an uncompromising eye for detail to create two cars that elevate the V-Series experience."
V-Series Blackwing vehicles build on the already excellent performance dynamics of the CT5-V and CT4-V to create the top tier of the Cadillac sedan lineup.
Today's Other Videos: