No Comments
01/29/2020 DPCcars Videos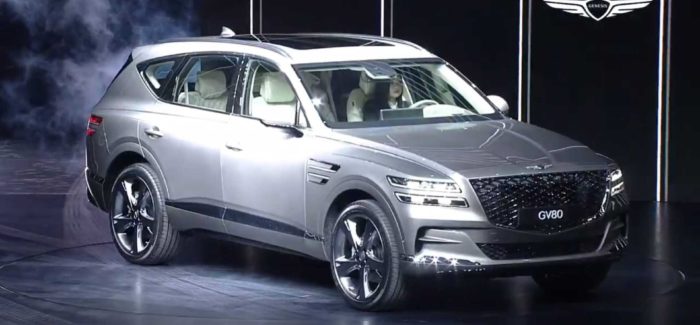 Today, Genesis officially launched GV80, its first sport-utility vehicle. GV80 introduces a variety of firsts for the Genesis brand, including a six-cylinder diesel, electronically controlled suspension with road preview, and active noise control. The launch event and media test drive took place at the Korea International Exhibition Center (KINTEX) west of Seoul.
"GV80 represents the essence of the innovative spirit of Genesis," said William Lee, Executive Vice President and Global Head of the Genesis Brand. "As we launch GV80, our first luxury flagship SUV, we simultaneously open a new chapter for Genesis."
The "V" in the GV80 marque represents versatility that only a Genesis SUV can offer. The production GV80 realizes the vision of the GV80 Concept first shown at the 2017 New York auto show.
Athletic Elegance Takes New Shape
The GV80 SUV joins the lineup of G70, G80 and G90 sedans with more than a common thread of design identity. The interior and exterior styling of GV80 was a collaboration between Genesis Design studios located in South Korea, the United States and Germany.
Today's Other Videos: